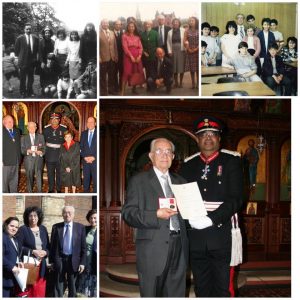 Με μεγάλη μας θλίψη πληροφορηθήκαμε χθες ότι ο πολυαγαπημένος μας Δάσκαλος και Επίτιμος Διευθυντής του σχολείου μας άφησε την τελευταία του πνοή στο νοσοκομείο, όπου νοσηλευόταν. Δεν μπορούμε να εκφράσουμε όλη την αγάπη και την ευγνωμοσύνη που νιώθουμε για αυτόν, αλλά και τη μεγάλη θλίψη που νιώθουμε τώρα με τον θάνατό του. Η απώλειά του είναι πολύ μεγάλη.
Θα θέλαμε να εκφράσουμε τα θερμά μας συλλυπητήρια στην σύζυγό του Αρετή, στην κόρη του Μαίρη και τον γαμπρό του Μάικ.
Αιώνια σου η μνήμη αγαπημένε μας δάσκαλε.
It is with the heaviest of hearts that we have been informed of the passing of our beloved former Principal
Christophoros Kartoudis BEM
We do not have to detail the affection that we have for him and therefore the incredible sadness that we feel. We are at a loss.
We would like to convey our condolences to Mrs.Areti & all of his family.
May his Memory be Eternal.